Water Treatment & Purification
Occasionally private water supplies – water wells and springs, produce water of a quality that is inconsistent with the proposed use, whether this may be potable water supply, agricultural use, industrial use or other activity. With the changes made to the Private Water Supplies Regulations 2009, there is now a requirement to ensure that your water supply is consistent with drinking water standards.
Working with market leading analytical laboratories Dales Water can provide water analysis ranging from standard commonly occurring determinants for potable supply through to determinants that are associated with water bottling regulations. Dales Water has experience specifying, supplying, installing and commissioning suitable filtration and UV Water Treatment purifying equipment to correct the water to the clients requirements or human potable water standards. Private water supplies can be made suitable both chemically and bacteriologically.
Water Analysis Services
Dales water can test water for many natural, human and bacteriological determinants and against specific and designed water analysis parameters for various uses and for different reasons. UKAS accredited laboratories carry out the analysis works and clients are provided with certificates of analysis that can be used for different purposes from selling a property, to environmental health compliance to bottled water assessment. Furthermore, Dales Water can carry out interpretation of the analysis results for the client. Putting in plain English what they may need to do to the water for their given use:
Water analysis for naturally occurring minerals such as Iron, and Manganese

Water analysis for human contaminants

Water analysis for bacteria

Full UKAS accredited certificates of analysis provided

Interpretation of results for clients and reports provided

Assessment of results for water treatment purposes
Mineral Reduction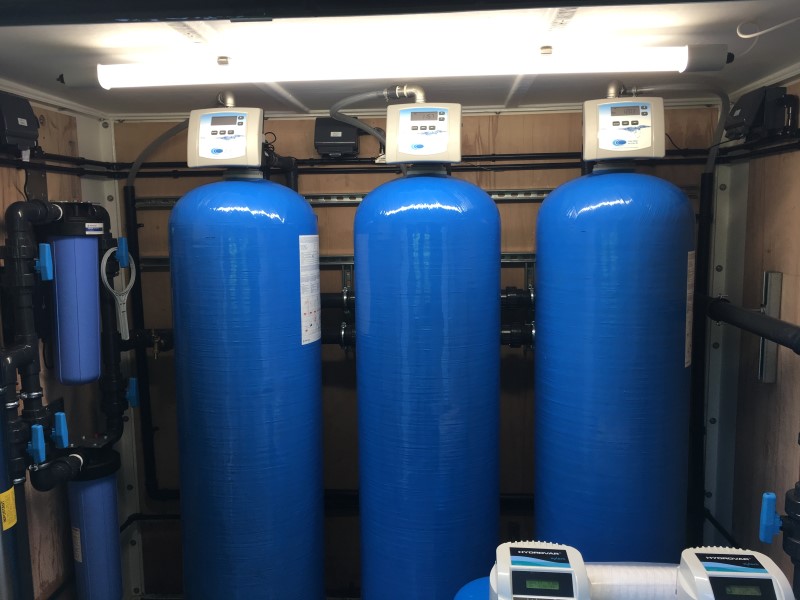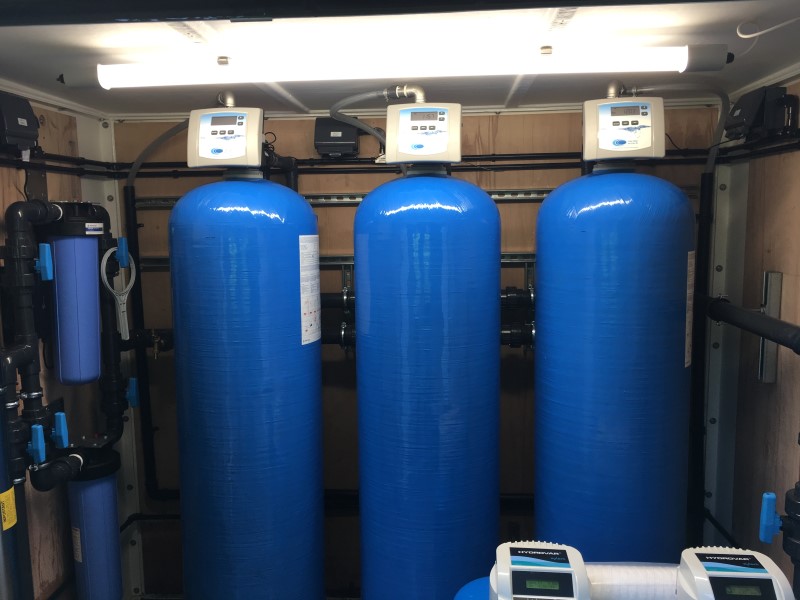 All water contain minerals; iron, manganese, and aluminium to name but a few, and quite often these are what make water taste nice.
However, when certain minerals are in high concentrations, they can become problematic and even be bad for us when the water is used as drinking supply. Elevated iron, manganese and hardness (calcium and magnesium) are common in borehole water supplies and to a lesser extent spring supplies although they too can be affected.
Dales Water Services has vast experience of modern, cost-effective, treatment systems for minerals such as iron and manganese and to treat for hardness and make the water soft. We also have a lot of experience of dealing with other minerals:
Treatment for iron and manganese

Treatment to take the water soft to reduce the potential for lime scale to occur

Treatment of other wide-ranging mineral in water supplies

Treatment for taste and odour improvement

Treatment to remove chlorine and other chemicals from water and from mains water

Cost effective

Operators manuals provided and maintenance contracts can be arranged

Modern and using the best available technology

Liaison with regulatory bodies on clients behalf
Bacteriological Control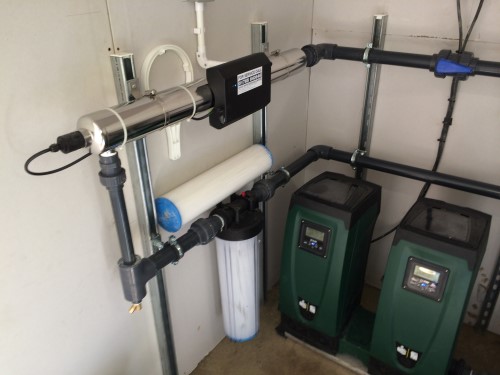 Bacteria in water can be very serious with water-borne diseases the result of these bacteria. Bacteria can occur in many water supplies but some types of water supplies are more susceptible to bacterial contamination than others. Furthermore, not all water treatment technologies treat for all types of bacteria. Dales Water is well versed in treatment systems and technologies to provide both point source and residual controls for bacteria in water supplies and are used to designing, specifying and installing these systems and helping clients utilise them and look after them in perpetuity:
Treatment for bacteria via ultra violet purification

Treatment via chemical dosing to provide residual disinfection in pipelines and water tanks

Bespoke treatment for residential, agricultural, leisure and industrial uses

High and low flow rates possible

All pre-treatment required
Following initial installation, long-term servicing of filtration and purifying equipment can be provided and Dales Water are happy to work under maintenance contracts, with many clients benefiting from our complete private water supply management systems.
Contact Us
Do you have a problem with your water quality? Please contact us with your questions and we'll be happy to help.
Contact Us