Borehole Drilling
We supply borehole drilling to areas throughout Scotland, Wales and England. Following initial discussion and site surveying, our modern hydraulic drilling rigs, crewed by highly trained and experienced staff, can be mobilised at client's requests. All our work encompasses a complete service from an initial consultation and survey to water abstraction and treatment.
Why choose us as your Borehole Drilling Contractors?
Over 30 years experience in borehole and water well drilling

Proven track record of delivering on time and to budget

Highly trained staff

Our full private water supply management system handles it all for you
A little bit about our Borehole Drilling Equipment
Drilling at appropriate diameters (from 4 inch and up to 24 inches) for the quantity of water required or to client specifications, our drilling equipment is maintained to the highest standards to comply with Health and Safety legislation which helps in making the process of drilling efficient, minimising disruption and disturbance. Drilling depths of over 400 metres are easily and quickly achievable.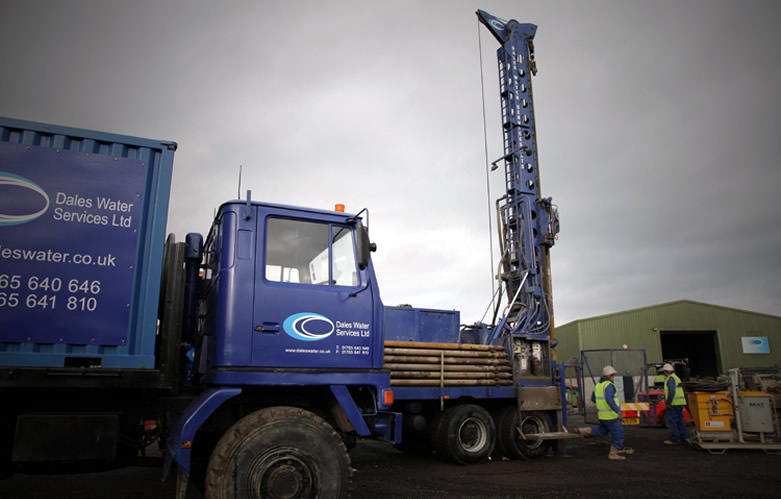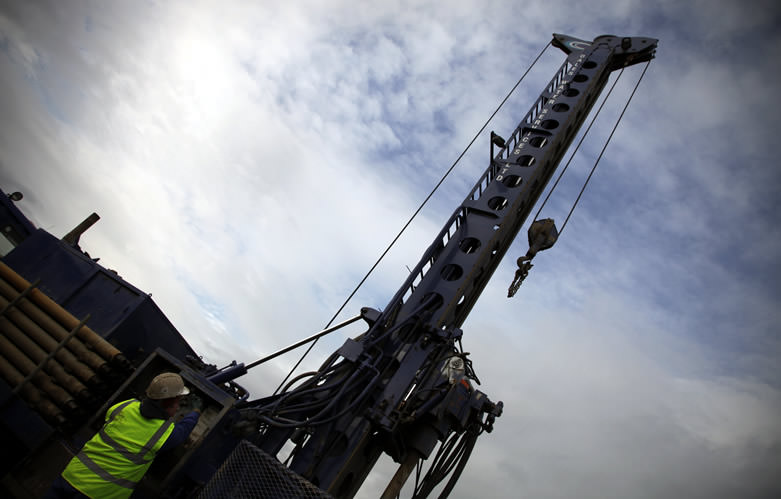 When drilling for water resources the experience of our drilling staff means that constant resource and volume assessment are possible throughout the process, resulting in appropriate depths being drilled to best meet client's volume demands.
Rock strata are progressively assessed to form an accurate record of the borehole and to assess the rocks' strengths, aiding in the selection of appropriate support casing configurations which in turn ensures longevity and high performance into the future. Reports of the strata encountered are delivered to the British Geological Survey post borehole completion (required by law).
The construction techniques employed by Dales Water minimise the risk to the environment whilst controlling the drilling and the release of any water that is present in the rock. Where necessary we have significant experience of controlling artesian heads (water that comes out of the ground under its own pressure) minimising loss and complying with legislation in controlling artesian flow.
Dales Water have drilled for a variety of clients for many different purposes:
Irrigation boreholes

Domestic / household boreholes

Leisure industry boreholes

Dairy washdown boreholes

Livestock boreholes
Lake top up and fishery boreholes

Industrial process boreholes

Golf and race course irrigation boreholes

General agricultural boreholes

Monitoring boreholes
All boreholes and water wells are designed by ourselves but we also have experience of working to consultant specifications. If you have any questions about our services then feel free to drop us a line, we have also compiled a frequently asked questions section answering some of the questions we get asked on a day to day basis.
Our Borehole Drilling Services in Action
Areas Covered
Scotland

Wales

North Yorkshire

South Yorkshire

West Yorkshire

East Yorkshire

The Midlands

Lancashire

Greater Manchester

Cumbria

Northumberland