Engineering Workshop
At Dales Water Services we have a bespoke engineering workshop. This enables us to fabricate and make unique items for our borehole systems meaning that even in the most unusual circumstances we can make something to fit the circumstance.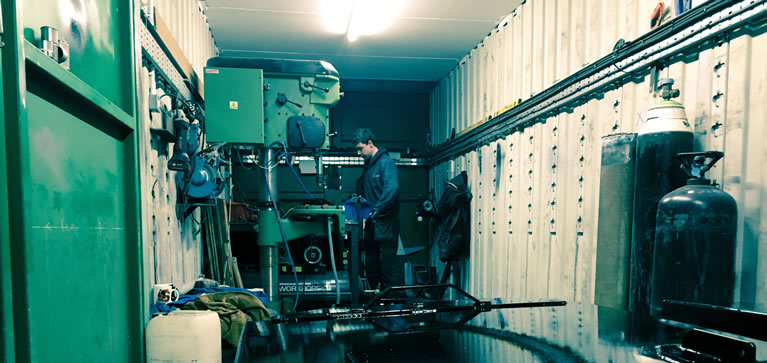 Our two engineers, Joe and Jamie, are vastly experienced welders and fabrication engineers making borehole headworks, chamber lids, fixing mechanisms, pipework and supporting systems to name but some things that are made. They work in all types of metal and can incorporate wood, stone and other materials for specific requirements or just for aesthetic purposes.
This gives Dales Water the unique ability, unlike others, to respond quickly to borehole and water delivery system problems at short notice or to make items for planned works.
The engineering workshop is also available to make other items for clients, both new and old anything from items for borehole, spring and water supply infrastructure to working on motorbikes or bespoke handmade furniture.
Bespoke Engineering Services
Fully equipped welding workshop

Experienced engineers

Borehole headworks constructed in-house

Borehole chamber lids constructed in-house

Pipeline work

On-site welding work

Metal work fabrication

Other bespoke items made and fixed

Stainless steel work, pipelines and welding

Incorporation of wood, stone and other material
If you would like more detail about our capabilities of our engineering workshop please contact us.