DAB e.sydock Docking System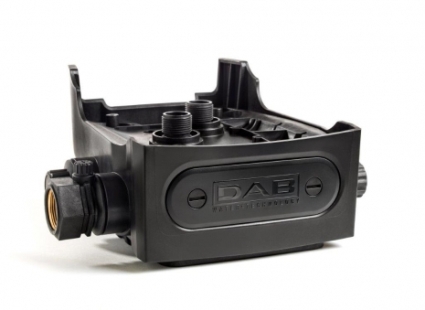 The e.sydock accessory kit allows the quick connection and disconnection of the e.sybox system. This allows for easy maintenance and quick installation where required. The dock is ideal for quick swaps when off site maintenance of the pump maybe required.
The e.sydock comes complete with all the parts required for fully connecting the e.sybox system. Fitted with anti vibration feet to maintain the silent operation of the e.sybox.
To see the e.sydock in use with an e.sybox system please arrange a visit to our showroom in Melmerby, Ripon.
As an approved DAB supplier customers benefit from an extended guarantee and full support from our expert water well engineers.
Opening times and directions can be found on the next page, just hit the green button below.
The features and design of the e.sydock make it ideal for quick fire connection and disconnection. This is ideal for temporary installations or where extra pumps are needed on demand. Check out some of it's key features below:
Possibility of making up the plant on-site, testing it, but removing the actual system until delivery, avoiding possible damage

It is easy for maintenance staff to replace the system with a new or spare esybox in the event of off site maintenance
As an approved DAB distributor all customers benefit from a special extended 3 year warranty. Our experience working with domestic and commercial water supplies since 1979 gives us vast experience with water boosting technology and we are able to pass that advice onto you.
Do you have a question about the e.sydock or e.sybox system? Just fill out the form below and one of our team will get back to you. You can also call arrange a visit to our head office that has all the latest DAB e.sybox products on display where we can talk you through them and advise you on what sort of system you require. Just give us a call us on 01765 640 646.
[contact-form-7 id="4019″ title="DAB Esybox"]