At Dales Water HQ we've just taken delivery of a brand new Spider Crane to help with heavy lifting and servicing deep boreholes. Check it out below: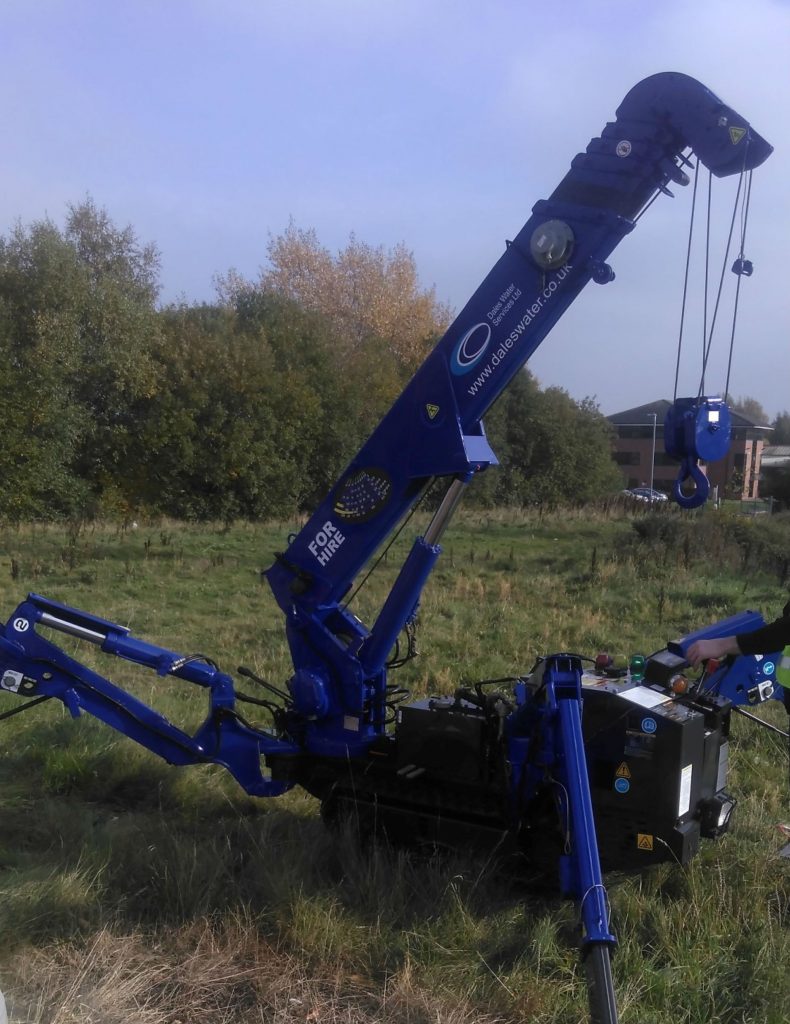 Manufactured by UNIC, this URW-295 crane is one of the most compact cranes on the market but doesn't compromise on performance. In fact it's capable of fitting through a standard door frame yet can still lift up to 2.9 tonnes.
We chose the URW-295 because of its market leading reputation, compact size (it's also very lightweight at just 1850kg), excellent lifting capabilities and built in safety features. Our line of work sees us contracted to various drilling sites where space and access is at a premium. The URW-295 will allow us to operate freely with very few restrictions.
Three of our staff members have received special training to operate the crane and we'll be using it on a number of drilling jobs in the coming weeks. Whilst it will be used for various applications, its primary use will be to retrieve heavy borehole pumps that can't be lifted from a deep borehole manually or via a winch. This will be particularly useful on repair jobs where getting a site up and running quickly is paramount; the crane can be deployed instantly with far less logistical / safety considerations when compared to a traditional city style crane or by manual lifting.
Key Features of the URW-295:
Capacity 2.9t x 1.4m
Total width: 0.6m
Max working radius: 8.41m
Max boom length: 8.65m
Petrol powered
Operator control of outrigger extension
Radio remote control as standard
The Spider Crane in Action
Spider Crane Hire
As well as using the spider crane for our own work, we'll also be hiring the crane out with our trained operatives for use on constructions sites for heaving lifting and plant /railway maintenance jobs. For more information or to get a quote please see our spider crane hire section.