In April we were asked to contribute to the widely read British Farmer & Grower magazine which is part of the National Farmer's Union. Our contribution, for the "Focus on: Renewable Energy" section, looked at how a borehole can benefit a farm to both reduce costs and increase efficiency.
Using one of our customers as an example, Little Givendale Farm in Ripon, the article looked into the problems the farm was facing, our preliminary investigative work and then the solution we implemented that has successfully saved the farm money and more importantly allowed them to expand the business.
You can read the article in full below:
How a Borehole Can Protect Your Farm from Price Rises and Supply Problems
Water is an increasingly expensive resource that is easily influenced by infrastructure and climate, often leaving farmers with a costly, inadequate supply that is restricted in times of good weather.
Most agricultural businesses are seeing mains water bills go up. Couple this with water-dependant livestock, irrigation, wash down, sustainability and general agricultural use, and the volumes of water used can significantly accelerate in a short space of time.
Borehole water supplies may be the answer to this problem, according to Jonathan Dalton of Dales Water Services, based in Ripon, North Yorkshire.
Farm Borehole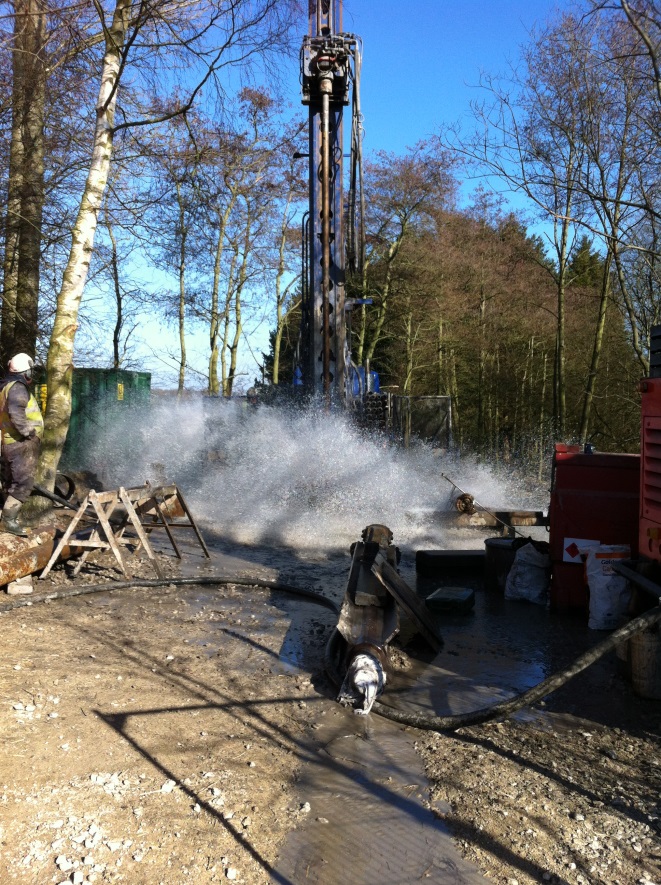 Little Givendale Farm is a mixed enterprise using water for various activities such as drinking water for animals, wash down, crop irrigation and domestic use within the house. The farm's total annual use comes to approximately 18,250m3 per year (50m3 per day)
Mr Dalton's team was commissioned to investigate the potential for a borehole at the farm as a replacement for the mains supply which was inadequate, coming down an old 28mm line, and costing the farm up to £23,000 per year as an overhead. The supply would often be restricted during periods of good weather.
Dales Water investigated the underlying geology of the site to confirm if a borehole water supply was viable. Once confirmed, the team designed, specified and costed a suitable borehole construction, pumping plant system and pipeline design which amounted to less than the cost of mains water provisions for one year with very low running costs thereafter.
"Our in-house team applied for and got an abstraction licence from the Environment Agency (EA) on behalf of the farm too, based on the volume of water required," Mr Dalton said, adding that if more water than 20m3 per day is required, farmed need an abstraction licence from the EA.
"The borehole was drilled to approximately 60m depth into a Sandstone aquifer (water bearing rock), cased to maintain the integrity of the hole and delivered approximately 10m3 per hour, easily meeting the site's demand for water. The pumping plant was installed to deliver the water and a water sample for analysis was taken, with the water being suitable for use straight out the ground. Occasionally this isn't the case but even with water treatment the economics still make sense"
Mr Dalton said boreholes provide a sustainable and cost effective water supply, meaning farms can retain more of their profits and expand.
"The farm has expanded to such an extent that a second borehole has been drilled elsewhere on the site to provide even more water. We supplied a suitable pumping infrastructure, varied the abstraction licence and installed pipelines which allowed the farm to expand further. They now tell us that they are unsure of how they ever managed without the borehole supply."
In Times of Drought
During the drought period of 2012-2013 the farm did not suffers from any drought restrictions – borehole water supplies draw from groundwater bodies which are more drought resilient than water sources such as ponds and reservoirs which are more rain water dependant.
Evidently borehole water supplies offer a cost effective and sustainable water source for the agricultural sector, allowing farms to grow and support themselves while reducing overheads and problems associated with poor water supply.
[info]To learn more about farm boreholes please contact us or give us a call on 01765 640 646[/info]