A recent job saw us called to a borehole at a NHS Trust site to solve an issue with a borehole pump.
The 6 inch borehole was drilled by Dales Water a number of years ago to a depth of 76 metres. The Trust opted to use a third party to install the pumping infrastructure but we were re-contacted when the system failed. Upon inspection we discovered the site had electrical problems and the pump was also damaged. This was due to it banging around the inside of the borehole.
This required a fix which meant retrieving the pump from the borehole which was at a depth of 35 metres. The site was also located on soft ground which made access quite difficult. Enter our spider crane to save the day: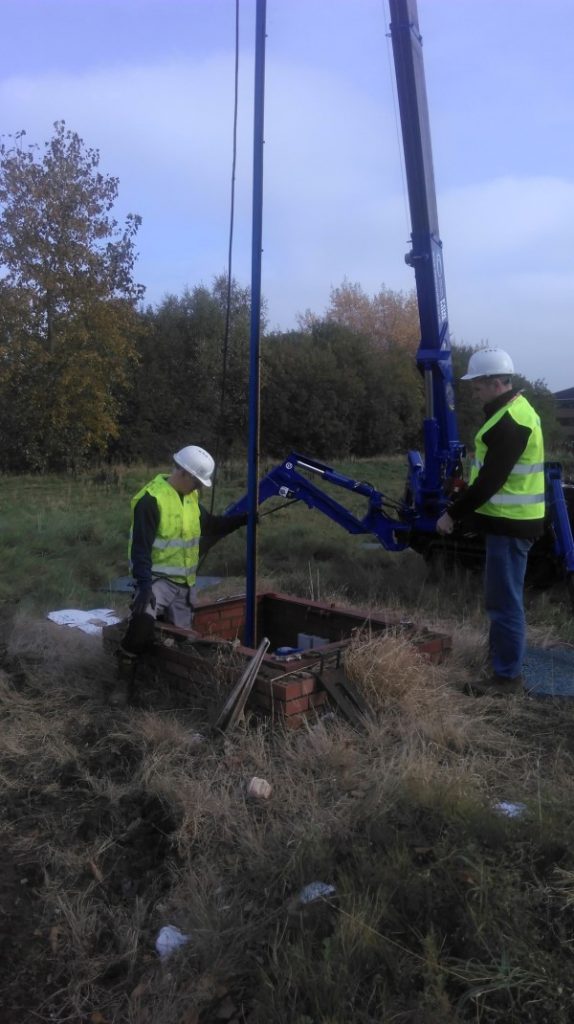 Our URW-295 Spider Crane has rubber tracks that make it ideal for use on soft ground and it was able to retrieve this particular borehole pump with ease. Its compact size means we can get into tight spaces easily and not have to disrupt other areas of the business by bringing in larger plant vehicles.
Upon retrieval our team installed a new plastic sectional rising main, this holds the new pump centrally meaning it wouldn't clatter the sides of the borehole during use. The electrical problems were also fixed and the site now has a fully working borehole for general use.
If you need help retrieving or installing a borehole pump and would like to use our spider crane please contact us.